We are proud to announce a new product at rmmcia: the shower filter, an activated carbon filter, 100% natural, which reduces chlorine and other impurities from water.
In a natural way, you can improve all family health because there are many benefits from filtering the water:
specially indicated to people with atopic dermatitis and psoriasis, because chlorine is highly irritating and more to high sensitive skins,
it reduces itching from dermis and scalp,
improves skin aspect, it protects it and turns more hydrated,
improves hair's look, and it doesn't bleach it
and also the filter avoids the breathing of chlorine.
Download BROCHURE.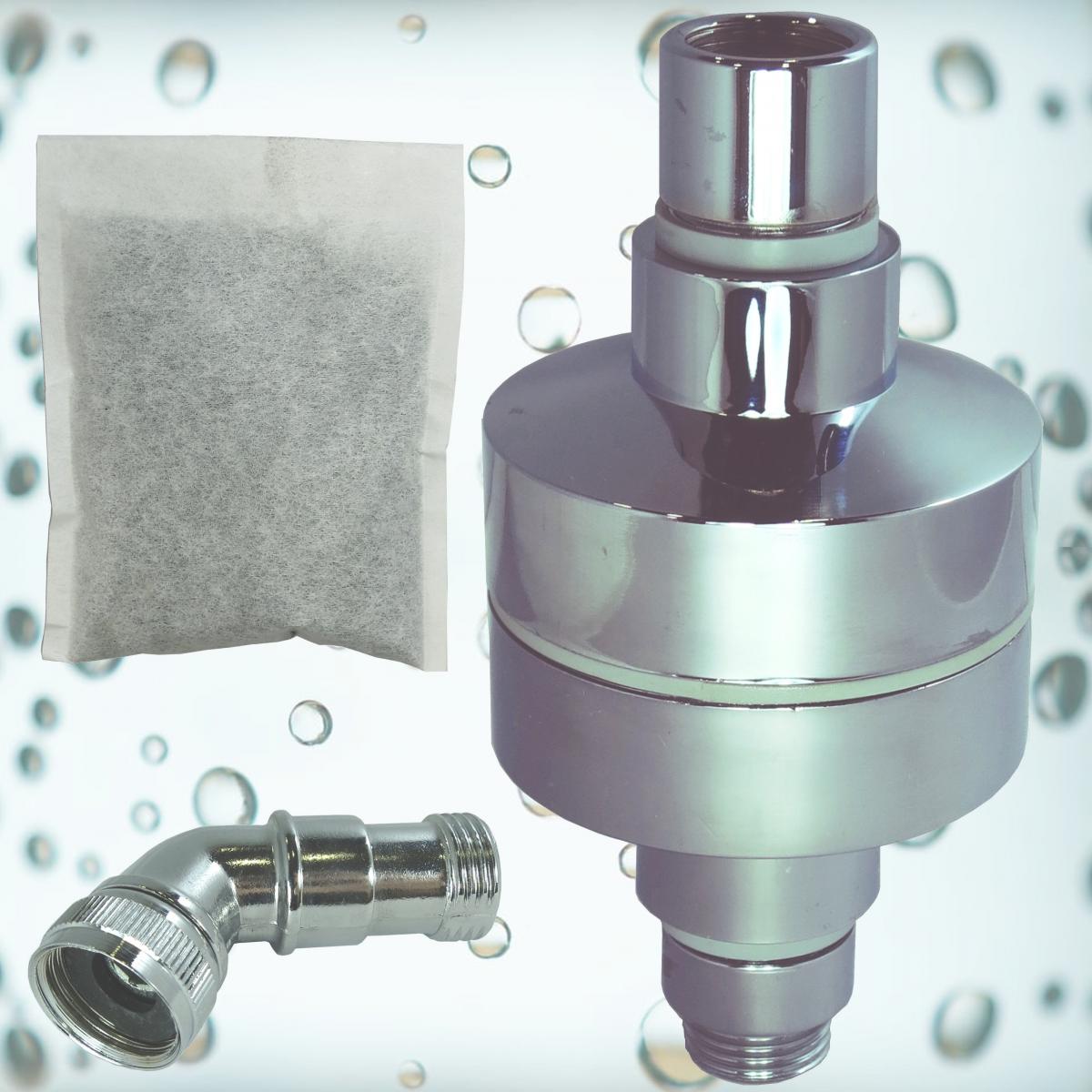 This new product is easy to fix, it couples perfectly to the tap, with a standard thread of ½", and it doesn't require any special tool for installing it. An elbow accessory facilitates the filter adaptation to space, but only when necessary due to the small size of the filter: 14 cm high and 7 cm diameter.
It has a nice design, cool and discreet, and it presents two finishes: white and chromed.
Regarding replacement of the activated carbon filter, it is recommended from 6 months since the installation, at full use. These activated carbon bags are 100% recyclable, so they can be deposited at any recycling bank. 
The shower filter is manufactured entirely in Spain and it is following all quality regulations from the European Union.
For shipment conditions and pricelist, please contact us.