We all deserve a relaxing shower at the end of the day, or to boost at the moment we wake up.
To help with this, at rmmcia we have incorporated a very functional product but aesthetic also and, the best, easy to install. They are the thermostatic columns for shower.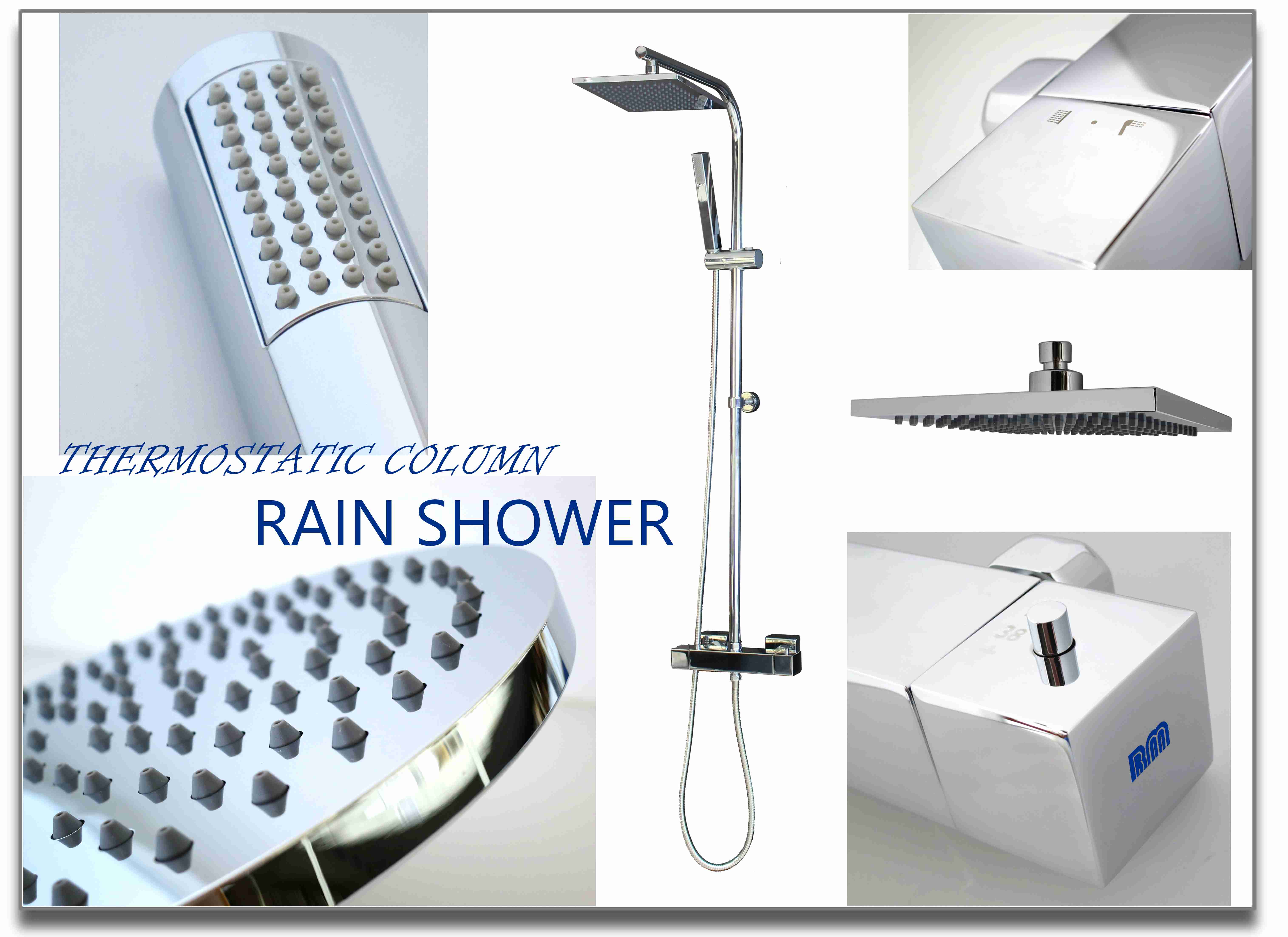 The column consists of a thermostatic tap, a fancy hand shower, a hose, the bar with a fixing point and with a support for the hand shower, and the rain shower.
One tap's end regulates temperature; the other end selects which way we want the water drop from.
This set is available in two models, one of rounded line, the other squared. A technical sheet of the product is downloadable at "products/thermostatic".
Apart from providing a new look at our bathroom, we want to stress how easy is to install. A rain shower is available for everyone without a big renovation. It only needs to substitute old tap by the thermostatic, necessary tools are an adjustable wrench and Teflon tape, and just to do a drill hole for the bar fixation point. That's all!