We are proud to announce a new product at rmmcia: the support for gas meter Kit G4 INOX, for gas meter placed outside.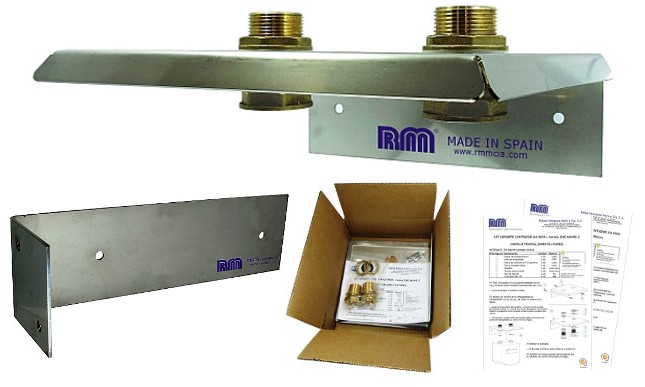 The new product is manufactured following regulation UNE 60495-2 made by technique committee AEN/CTN 60 about 'Gaseous Fuels – Diaphragm Domestic Meter Supports For Gaseous Fuels'.
This kit is including all necessary elements for fixing the support into the wall: stainless steel shelter roof, brass packing bodies, rubber joints, screws, fixing dowels, etc. It is a product of high quality components.
If you wish, a lateral adaptor is also available for corner fixation.
This new item is simply installed. Every kit comes on a box of 27 X 21,5 X 8 cm and a maximal weight of 1,150 kg.
For shipment conditions and pricelist, please contact us.