In 2023, at rmmcia, we have begun the manufacturing a new brass fitting, patented, designed to solve a common issue when making quick and easy branch connection in polyethylene pipes without interrupting the water supply. 
It consists on threaded male-male BSPP ½" fitting, featuring a hexagonal flange for tightening and a sharp-edged and oblique extension ("beak"). This end allows perforating the pipe while threading it.
The main purpose of this new connector is to allow an under pressure branching, without the need to cut off the supply or depressurize it. It doesn't require any special tools, only an adjustable wrench and Teflon tape, besides a tee clamp saddle and a stopcock.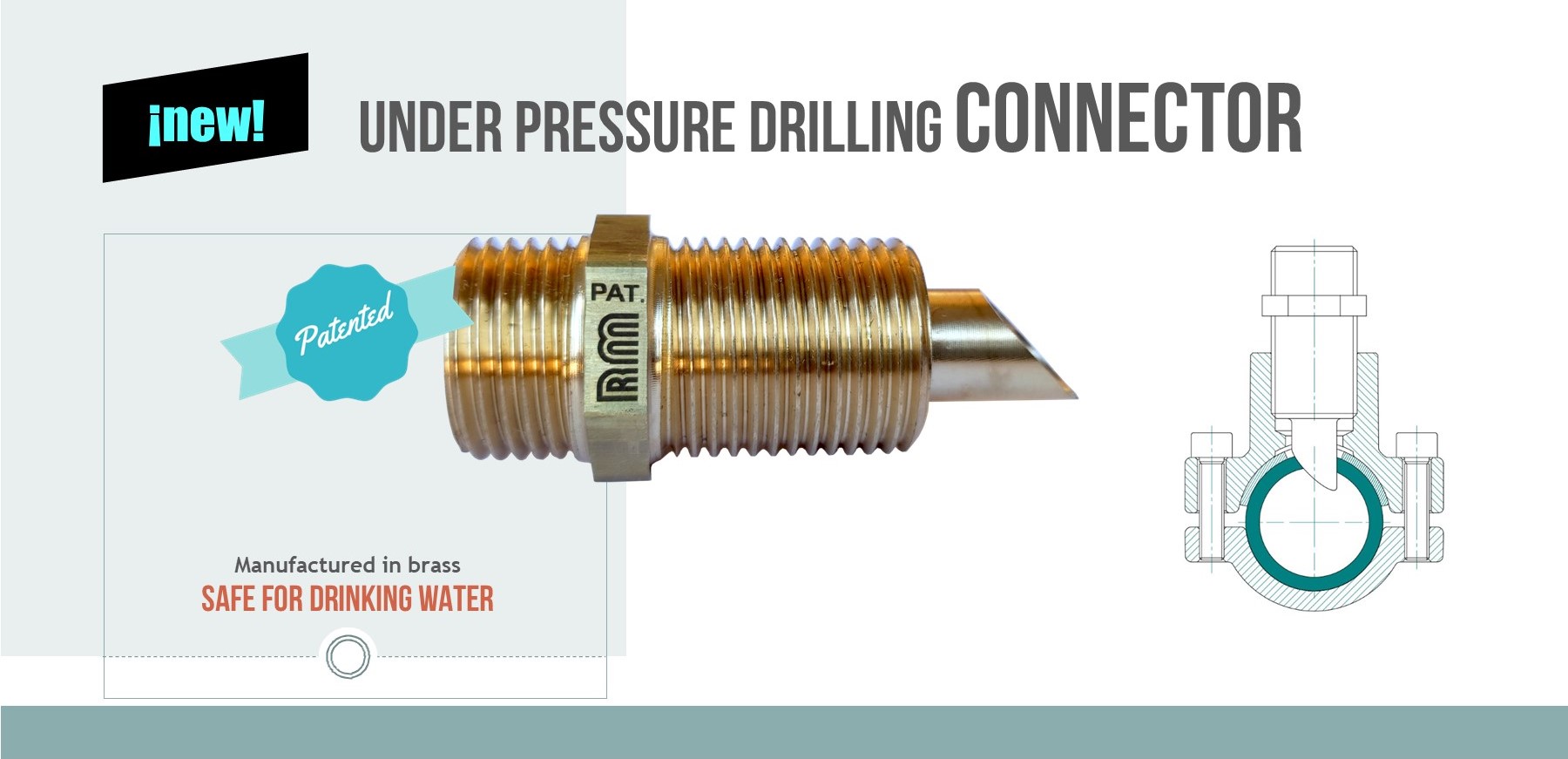 Its inventor is Germán Sánchez Martín, and the connector has been recognized as one of the top 10 inventions of 2022 (Los 10 mejores inventos españoles patentados en 2022, Source: El Periódico).
NECESSARY TOOLS  (for installation of a 1/2" drilling connector)
Tee clamp saddle with exit (in brass or in polypropylene)
Adjustable wrench
Stopcock
Teflon tape
WHAT TYPES OF PIPES IS APPLYCABLE TO?
Below you can find a chart indicating the type of polyethylene material (PE), pipe diameters and their nominal pressure (PN).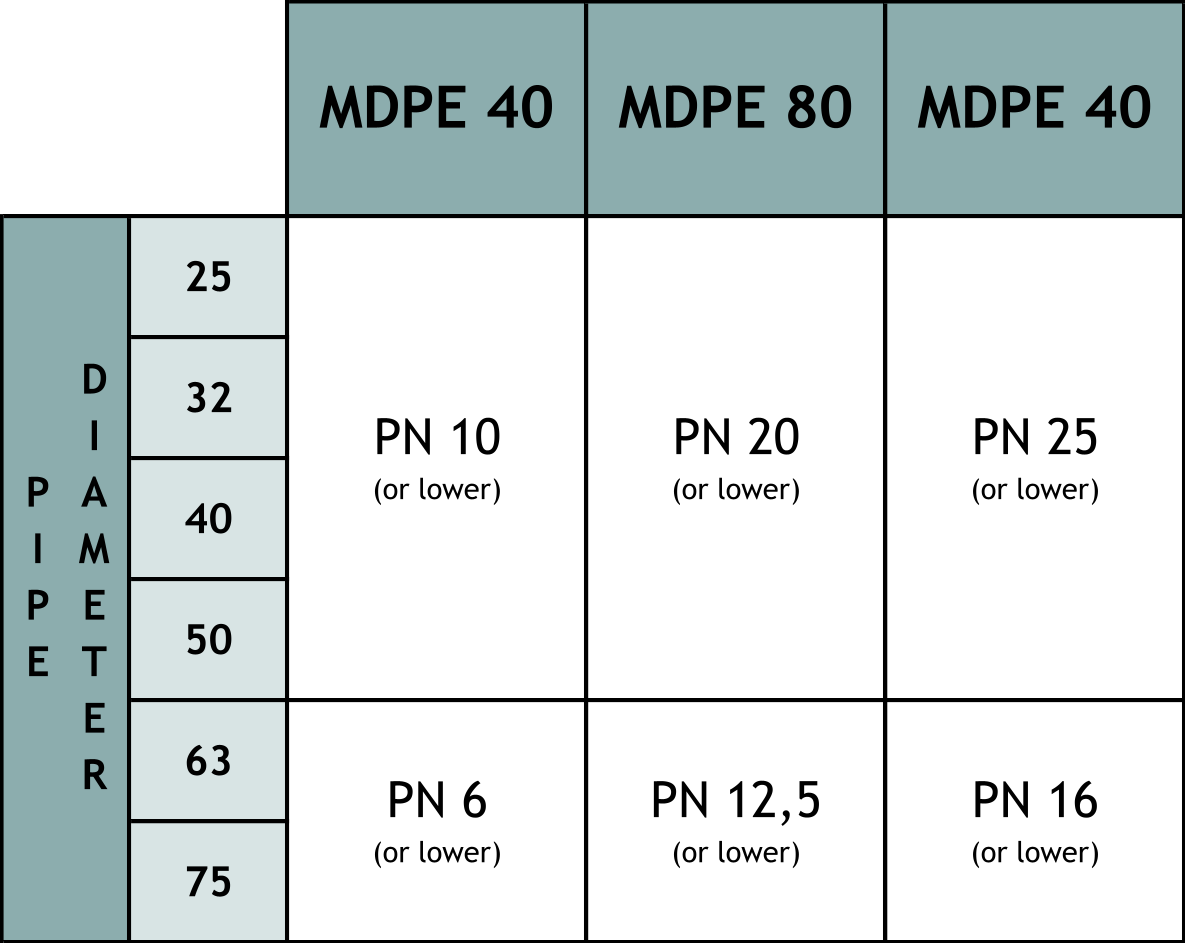 ASSEMBLY PROCEDURE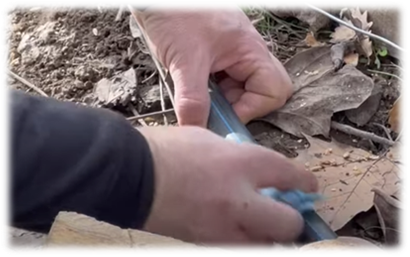 1- Clean the pipe surface.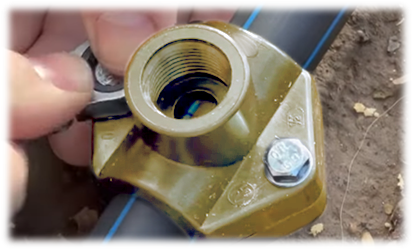 2- Instal the tee clamp saddle at the chosen point.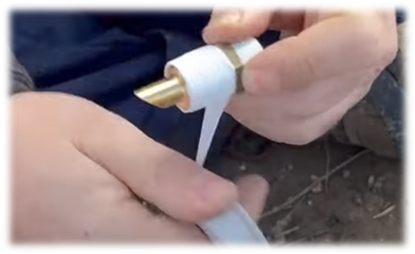 3- Apply Teflon tape to both threads, approximately 15 turns, always in the direction of the thread.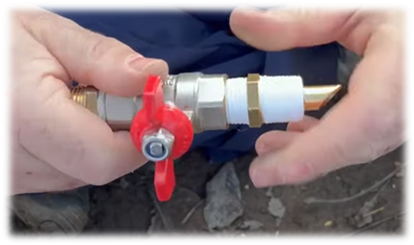 4– Screw the flat part of the connector to one side of the stopcock ½", making sure to leave it closed.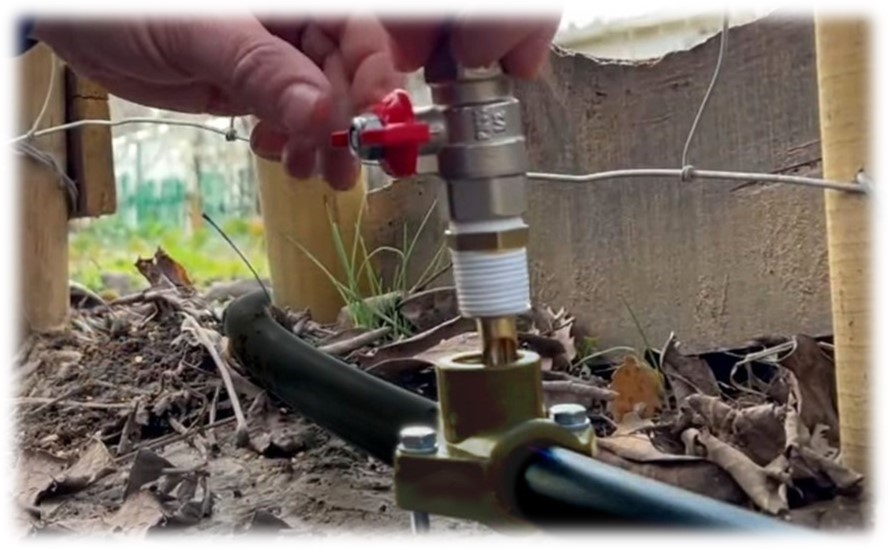 5- Attach the assembly to the tee clamp saddle, inserting it from the beak side.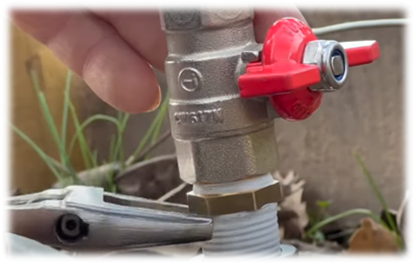 6- Screw it until it reaches the hexagonal flange, completing the pipe perforation.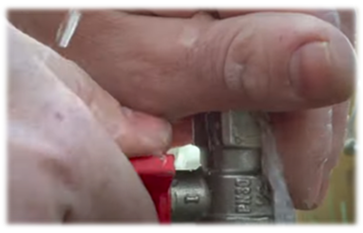 7- Carefully open the stopcock to collect the resulting cut piece -if this is the case-, and then close the stopcock again.
Do not hesitate visiting the product page as well as the compatible brass tee clamps: