THE GREMI RAFFLES 50 GIFT VOUCHER OF 50€ FOR SPENDING ON A LOCAL HARDWARE STORE
So glad to announce this promotion by the Gremi de Ferreteria de Catalunya (professional association in Catalonia), 50 x 50€ among all participants.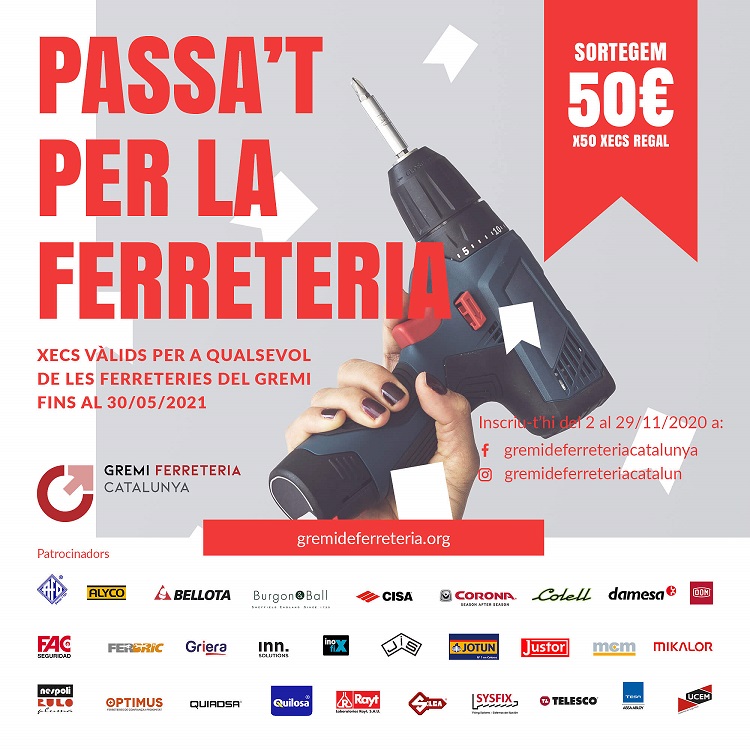 You have until November 29th. For participating just visit Gremi's social media: Instagram or Facebook, follow their page, comment publication and name as many friends as possible.